【周惠久论坛】 邀请讲座人:Richard Hoogenboom 教授
2017-04-10 16:24 来源:未知 浏览:次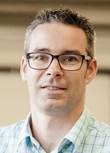 邀请讲座人:Richard Hoogenboom 教授
简介:Prof. Richard Hoogenboom studied chemical engineering at the Eindhoven University of Technology (Netherlands). In 2005, he obtained his Ph.D. under the supervision of Prof. Ulrich S. Schubert and continued working as a project leader for the Dutch Polymer Institute, partially combined with a position as senior product developer at Dolphys Medical BV. After postdoctoral training at the RWTH Aachen with Prof. Martin Moeller and at the Radboud University Nijmegen with Prof. Roeland Nolte, he was appointed as associate professor at Ghent University in 2010 and in October 2014 he was promoted to full professor. His research focuses on adaptive and responsive materials based on stimuli-responsive polymers, supramolecular polymers, and poly(2-oxazoline)s. Prof. Hoogenboom has published more than 320 refereed scientific articles that received 12,000+ citations (h-index 54) and he is currently associate editor for European Polymer Journal and Australian Journal of Chemistry. Prof. Hoogenboom is the recipient of the inaugural RSC Polymer Chemistry award (2015), the PI IUPAC young investigator award (2016), the Prometheus award for research from Ghent University (2016) and the ACS Macromolecules/Biomacromolecules Young Investigator award (2017).
【报告题目】Responsive polymers for drug delivery, sensors and actuators
时间: 10:10-12:00 am, Apr. 19nd, 2017
地点: 新材料大楼材料学院第一会议室
摘要: In the last decades, responsive polymeric materials are gaining significant interest for the development of smart materials. Within this context, thermoresponsive polymers that undergo a solution phase transition in aqueous solution are especially interesting. Polymers that phase-separate upon heating, so-called lower critical solution temperature (LCST) behavior, are widespread based on entropy-driven dehydration of polymers with intermediate hydrophilicity, such as poly(N-isopropylacrylamide), poly(oligoethyleneglycol (meth)acrylate)s3 and poly(2-oxazoline)s. In recent years, the focus is moving more and more towards the development of multi-responsive polymers.
Recent progress from our group in the area of multi-responsive polymers in aqueous solution will be addressed in this contribution. First of all, we have developed pH-degradable thermoresponsive polymers for biomedical applications based on a comonomer having a cyclic acetal side chain. These polymers are soluble at low temperatures and aggregate or form micelles upon heating to 37 oC. Importantly, at pH 7.4 the polymers are stable but they readily degrade at lower pH enabling selective release of coupled or encapsulated drug molecules after endocytosis or in the direct, slightly, acidic, environment of tumors.
A second topic that will be discussed are multi-responsive polymer systems based on the combination of thermoresponsive polymers and supramolecular interactions. More specifically, supramolecular polymeric temperature sensors with thermal memory will be discussed as well as a supramolecular hydrogel that strongly swells upon heating based on a three-component supramolecular design.
Finally, solid state sensors for gases will be discussed based on electrospun fibrous mats functionalized with halochromic dyes. These systems show a near instantaneous change of color when exposed to acid or base vapors as well as to biogenic amines.
新学期新气象,材料学人从未离开,上下求索的科研征程,怎能没有你?
​讲座可盖章!